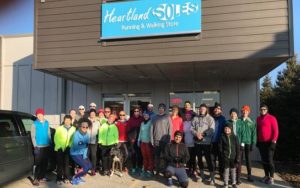 Heartland Soles Running & Walking Store is your premier shop for all things running here in the Corridor! As a family-owned business, shopping small at Heartland Soles is a full unique experience! They provide a personalized shoe-fitting process that includes having your arches and weight distribution measured, having a video-recorded gait analysis performed and reviewed, and spending time helping you find any additional products that will help you reach your goals pain-free!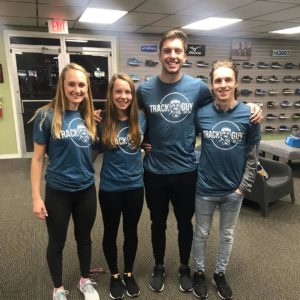 Whether you're new to the fitness world or a seasoned veteran, the team at Heartland Soles has a passion for helping others reach their goals and feel their best. Stop by anytime to get fitted, check out some awesome Iowa-themed apparel, or just hang out and grab a cup of coffee! Got questions? Give them a call at 319-569-1391 or check them out at www.HeartlandSoles.com!
Iowa HEAT members receive a 15% discount on shoes.

Heartland Soles – Coralville
103 5th St,
Coralville, IA 52241555